Femto Lasik
The Femto Bladeless, Pressure-Free Lasik on ViSuMax is an advanced Next Generation development of the classical Blade LASIK method. It is a safe technology for patients suffering from short-sightedness, far-sightedness as well as from corneal curvature.
The Femto Lasik on ViSuMax is the "blade-free", "pressure-free" method of eye laser. Unlike conventional LASIK the thin corneal flap is not created with "BLADE" but with a high-precision Femtoseconds Zeiss ViSuMax Next Generation laser under constant IOP. The only 100% SAFEST Femto laser of Pakistan.
All FEMTO laser machines are not the same
Previously, Lasik was done with BLADE in Pakistan but at Smile Laser Eye Centre Multan BLADELESS Pressure-Free LASIK is done at Femto ViSuMax (the only Next Generation Femto Laser machine of the world). ViSuMax uses a unique technique called 'corneal applanation' to keep the IOP (IntraOcular Pressure) of the eye stable during the Laser procedure. This saves eye from undue harmful pressures and give 100% damage-free results for lifetime.
Normal reading of IOP of a normal eye is around 15mmHg. No other FEMTO of the world is smart enough to keep the IOP stable during laser procedure. All other Femto machines of the world use 'planner applanation' that exert high pressures (up to 300mmHg) during FEMTO LASIK procedure. Hence, Zeiss Femto ViSuMax is the only true advanced 100% SAFEST FEMTO of the world. No RISK of Eye Floaters.
Be 100% Safe. Always ask for ViSuMax before you go for eye laser treatment.
The advantages of Femto Lasik at a glance
More safety and higher precision with the Femtoseconds laser Zeiss ViSuMax
No BLADE is used hence 100% SAFEST
Precise and accurate FLAP
With ViSuMax Flap, "No tissue bridges" are formed, therefore the raising of the flap will have no obstacles
Minimization of incision complications as opposed to conventional Blade LASIK
Only Pressure-Free Femto method maintaining constant IOP (No Risk of Eye Floater)
No risk of increased floaters due to pressure free VisuMax
Soft and fast intervention
Possible also at an advanced stage of defective vision
Possible also with scarse corneal density
Zeiss ViSuMax creates the most superior thin and even flap, therefore the FEMTO BLADELESS LASIK is also suitable for patients with very thin corneas.
MEL® 90 excimer laser unique features like the FLEXIQUENCE® switch function (250 Hz / 500 Hz), the Triple-A ablation profile and the outstanding intra-operative ablation speed make the effective treatment range between -15D to +8D with 6 Cyl giving the highest treatment options for any type of number with maximum tissue saving in the world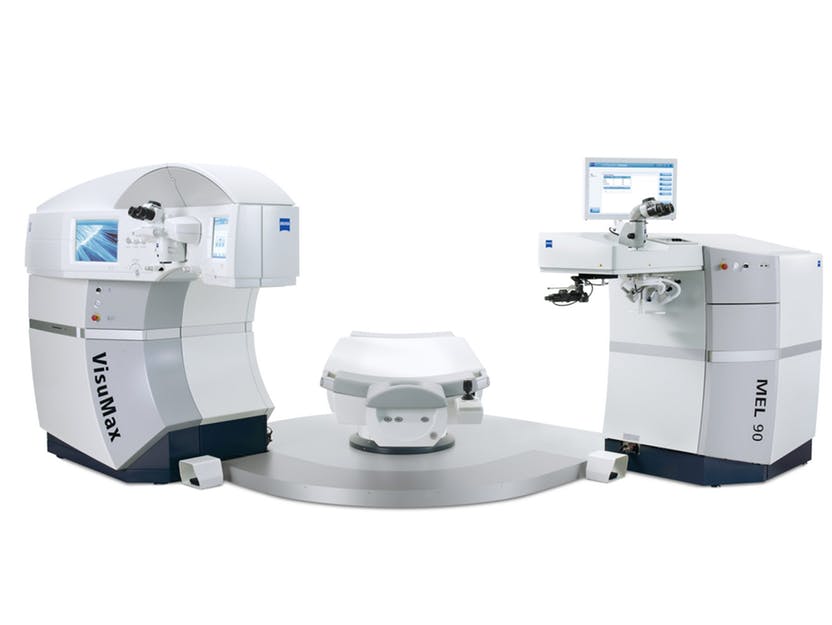 Tissue Saving with Triple-A algorithme
The Femtoseconds laser ViSuMax® of Carl Zeiss Meditec AG, employed by the Smile Laser Eye Center allows the surgeon within a few seconds to make a microscopic laser incision in the cornea thus creating the flap. MEL® 90 excimer laser is equipped with the most advanced Triple-A algorithm and gives the highest level of tissue saving. With this laser system it is possible to treat defective vision in a precise and tissue saving manner.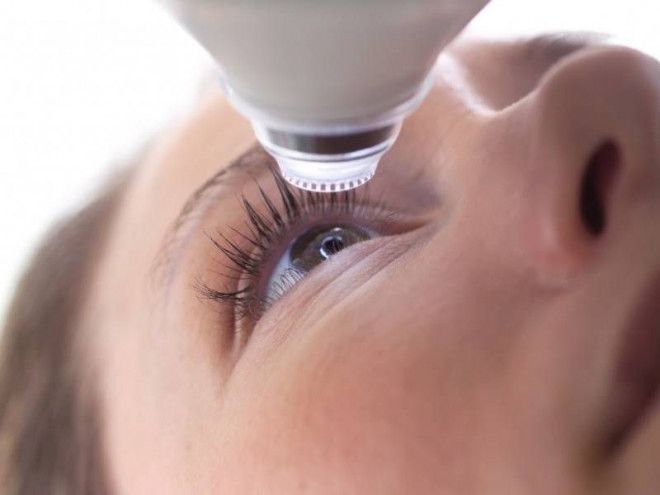 Femto Lasik: the surgery step by step
Preparation:
Contact lenses influence the form and shape of your cornea. It is recommended to not wear them for at least 3 days before the surgery.
The morning of the laser treatment:
Start your day with your usual routines. That will help to calm you. Cleanse the eye zone carefully and do not use cosmetic products such as facial cream, make-up or perfume the day before and the day after the surgery. You can eat and drink normally.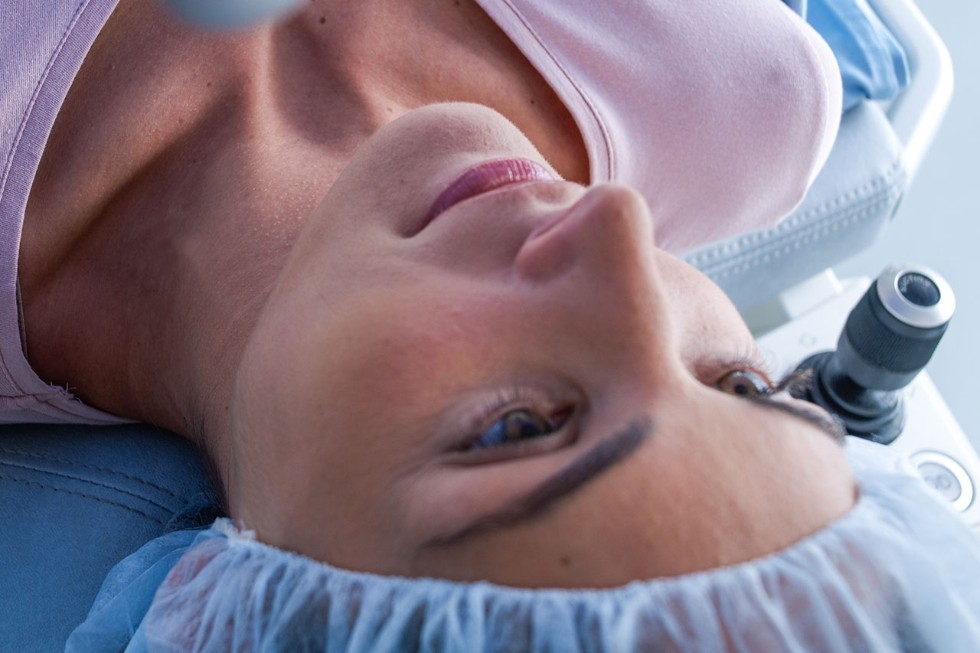 Laser treatment:
It is an outpatient treatment and takes around 12 minutes for both eyes. A bit of excitement and tension is completely normal. Before treatment, we check all data before anesthetizing the first eye with eye drops. The Femtosecond laser VisuMax® generates the corneal lid called the flap for both the eyes. With the Excimer laser MEL90 the surgeon shapes the cornea so that optimum refractive power is obtained. An eye-tracker tracks your eye movement during surgery. It controls the laser so that even with minimal eye movement it is perfectly positioned. Afterwards the flap is moved back into its old position and within seconds closes automatically.
There is no need for other post-surgical measures. After the surgery it is convenient that family or friends collect you as you are not allowed to drive a car for few hours.
After the treatment:
Be careful not to rub your eyes after the treatment for 3 to 4 days. Though the flap closes quickly the cornea has not yet achieved its previous strength. Next day you can go back to work and undergo sports activities. Swimming and Makeup should be avoided for about 2 to 3 weeks. Should you have any question you can always call us.
What our Patients Say
Our Results Speak Louder than Words!!!
Allhumdulillah , Recently I have got Femto LASIK from Dr. Syed Hassan Raza Jafri. Very professional people, Latest technology.💯 recommended 👍🏻

Posted by Rubab Khan on Saturday, September 5, 2020
I had glasses of 3.5. Now, ALHAMDULILLAH, my eyesight is 6/6. SMILE LASER EYE CENTER MULTAN has very cooperative and experienced staff. I recommend SMILE LASER EYE CENTER MULTAN for any type of eye treatment.

Posted by Muhammad Wasiq Tanveer on Monday, February 4, 2019
I am chemical engineer and i needed to get my glasses off for my job in saudi arab as per job requirements i needed 6/6…

Posted by Hasnain Raza on Monday, June 15, 2020