Corneal Cross-Linking CXL
Corneal collagen crosslinking (CXL C3R) is a successful treatment to prevent patient's keratoconus getting worse. Keratoconus gets worse due to the shape of your cornea becoming more like a cone. Your eye doctor may use the term "progression of your keratoconus". This happens due to patient's cornea being too flexible. CXL makes the cornea stiffer and prevent any further shape change.
If the cornea is allowed to change shape, progressive sight loss will occur. In time, your glasses may stop giving you clear vision. If left untreated, the shape of the cornea will continue to worsen meaning you would eventually need a corneal transplant. By performing early CXL the corneal transplantation for keratoconus eyes is avoided. The sooner CXL treatment is done the better it is for the vision of the patient.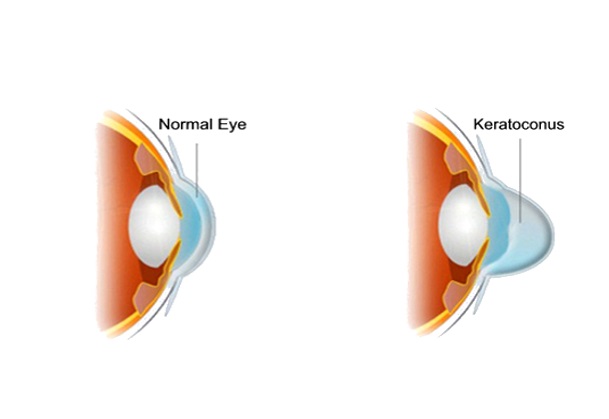 At smile laser eye centre multan Vitamin B2 drops (Riboflavin) are dropped on to the cornea for 20 minutes. A special UV light is then placed in front of your eye for 10 minutes. The combination of Riboflavin and UV light causes extra connections (cross links) to form between the collagen fibres of the cornea. This results in improved and strong cornea.
Why do I need corneal collagen crosslinking CXL?
CXL is recommended to patients showing signs of keratoconous. Your eye doctor will consider your spectacle prescription, your corneal topography (a special map taken of the front of your eye) and your vision when making the decision to offer CXL.
Keratoconus and pellucid marginal degeneration are the most common indications for CXL. Currently CXL is the only treatment proven to prevent keratoconus from getting worse. It can also improve the shape of your cornea. Also after cross-linking your vision with spectacles can be improved.